The Barbarians: Faust

Faust, a highly successful scholar dissatisfied with his life, makes a pact with the devil. In exchange for his soul, the devil grants Faust unlimited knowledge and worldly pleasures.

Graphite, Ink, and Digital.

Vinyl art for the single "Faust" by musical group The Barbarians released in 2015.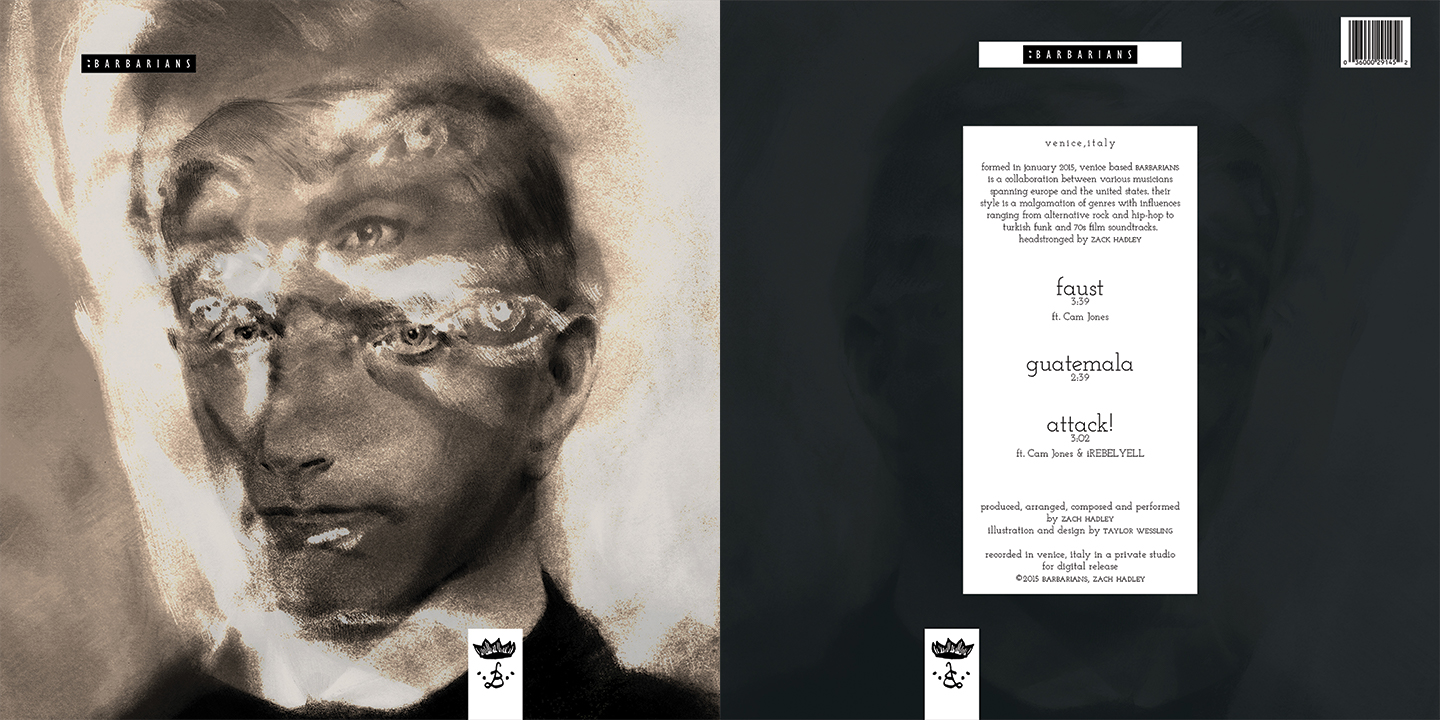 Recognized with a Gold Medal in Advertising Illustration by the Society of Illustrators Los Angeles and received a Gold Medal in Advertising at the Spectrum Fantastic Art Live event taking place in Kansas City, MO between May 22-24, 2015.

2015 Spectrum Fantastic Art 22, Gold Medal for Advertising
2015 Hiii Illustration International Competition, Best of the Best
2015 Communication Arts 56th Illustration recognition for excellence in Advertising
2015 3x3 Illustration Annual
2014 Creative Quarterly Journal: Advertising Illustration Runner-Up, Issue 37
2014 Society of Illustrators, New York: Illustrators 57
2014 Society of Illustrators, Los Angeles: Illustration West 53, Gold Medal for Advertising